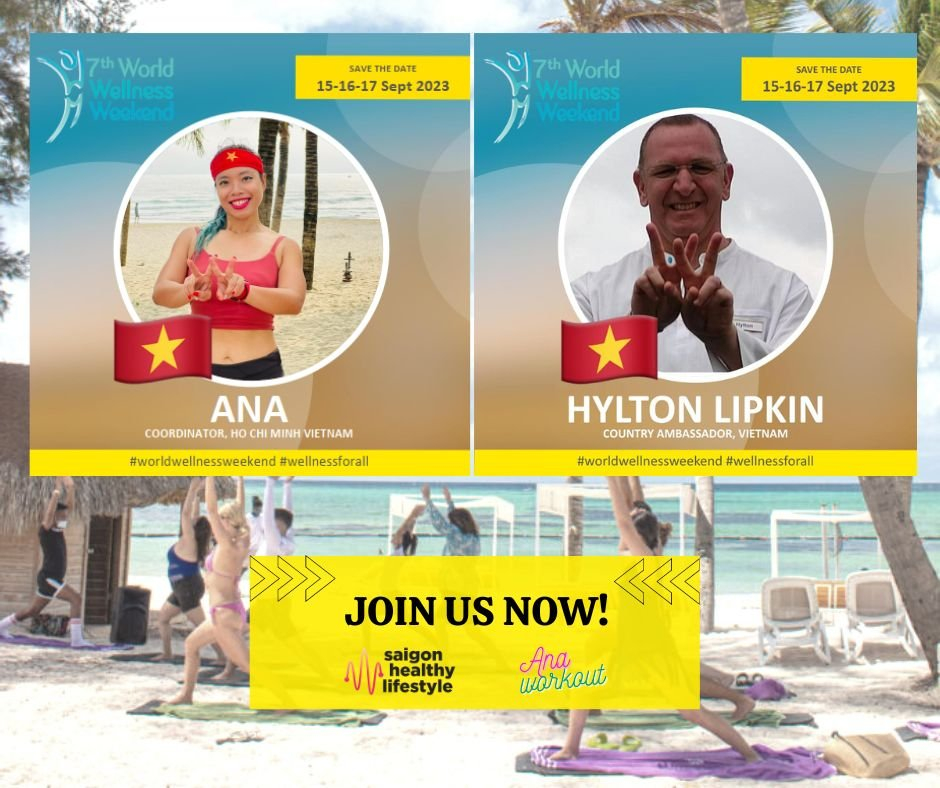 World Wellness Weekend Vietnam 15-16-17 Sep 2023 (WWW vs SHLs)
278
278 people viewed this event.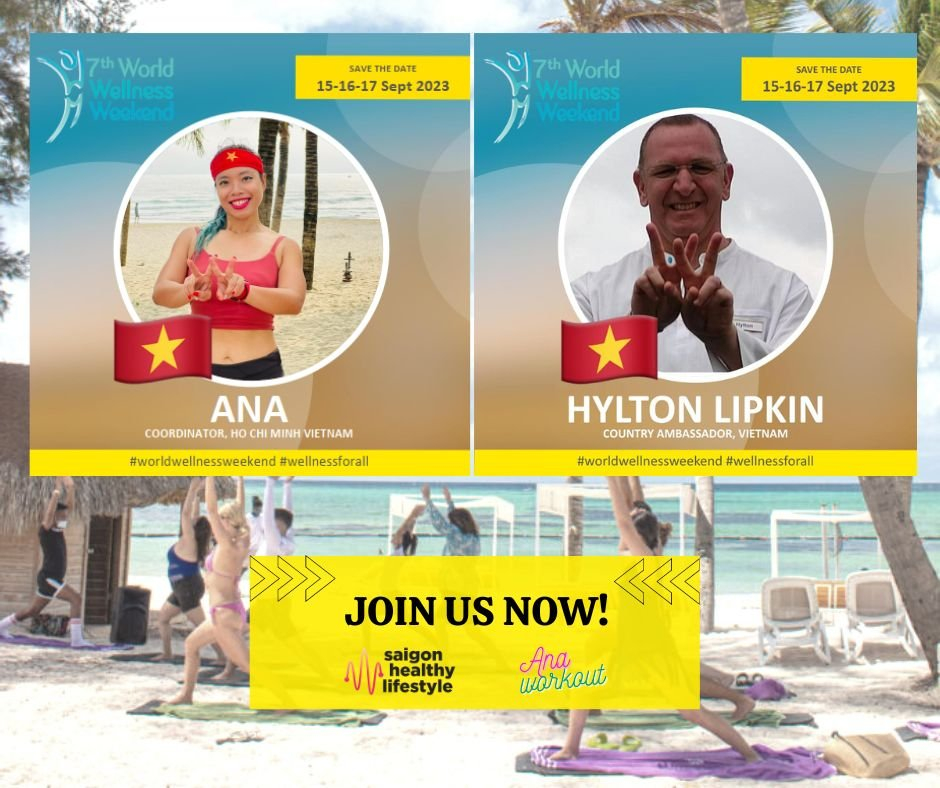 Englsih below ~
Hãy tham gia cùng AnaWorkout – World Wellness Weekend (Tuần Lễ Sức khỏe Toàn Cầu – WWW) diễn ra vào ngày 15-16-17 tháng 9 năm 2023. Đây là một tổ chức diễn ra hằng năm, với quy mô toàn cầu khuyến khích mọi người hướng đến một lối sống lành mạnh và tích cực.
Năm nay, Ana tự hào được đảm nhận vai trò Coordinator của WWW tại Việt Nam, và Ana chịu trách nhiệm gửi lời mời đến tất cả các bạn đang sở hữu một business muốn quảng bá đến nhiều người hơn.
Bạn đang là HLV Yoga? Dancer? Gymer?
Bạn đang bán các sản phẩm healthy?
Bạn có dịch vụ làm đẹp, chăm sóc sức khỏe cá nhân?
Bạn có khu vui chơi thể thao, giải trí?
Bạn là người thích handmade, DIY?
Bạn là influencer, KOL về phát triển bản thân, ngoại ngữ, thể thao?
Tham gia ngay với Anawokout và WWW bằng cách:
Đăng ký thông tin : TẠI ĐÂY.
Chuẩn bị trước ý tưởng event / workshop của riêng bạn
Thời gian tổ chức: 15 – 16 – 17/09/2023.
Địa điểm: tùy chọn.
Hình thức: online hoặc offline
Đăng tải thông tin, hình ảnh event/ workshop của bạn vào 3 ngày này và hashtag #anaworkout #www #worldwellnessweekend trên các kênh mạng xã hội.
Các bạn sẽ được promote thương hiệu/ sản phẩm miễn phí trên:
Mạng lưới toàn cầu của WWW.
Kênh social của Anaworkout và Saigon Healthy Lifestyle
Line up trong danh sách event page này.
Tiếp cận đến nhiều đối tượng khách hàng mục tiêu
Tiếp cận các thương hiệu cùng ngành hàng, mở rộng mối quan hệ hợp tác.
---
Let's join AnaWorkout in the World Wellness Weekend (WWW) happening on September 15-16-17, 2023. This is an annual global organization that encourages people to pursue a healthy and positive lifestyle.
This year, Ana is proud to be the Coordinator of WWW in Vietnam and is responsible for inviting all those who own a business and want to promote it to more people.
Are you a coach? ( Yoga, Dance, Gym…)
Do you sell healthy products?
Do you have beauty or personal health care services?
Do you have a sports or entertainment playground?
Are you a fan of handmade or DIY?
Are you an influencer or KOL in personal development, languages, or sports?
Join us by this steps:
Registering your information: HERE.
Preparing your own event/workshop idea.
Time: September 15-16-17, 2023.
Location: Your choice.
Form: online or offline.
Posting information and photos of your event/workshop on these 3 days with the hashtags #anaworkout #www #worldwellnessweekend on social media channels.
You will receive free promotion of your brand/products on:
The global network of WWW.
The social channels of AnaWorkout and Saigon Healthy Lifestyle.
Line up in the event page list.
Access to many target customers.
Access to brands in the same industry, expanding cooperation relationships.
---